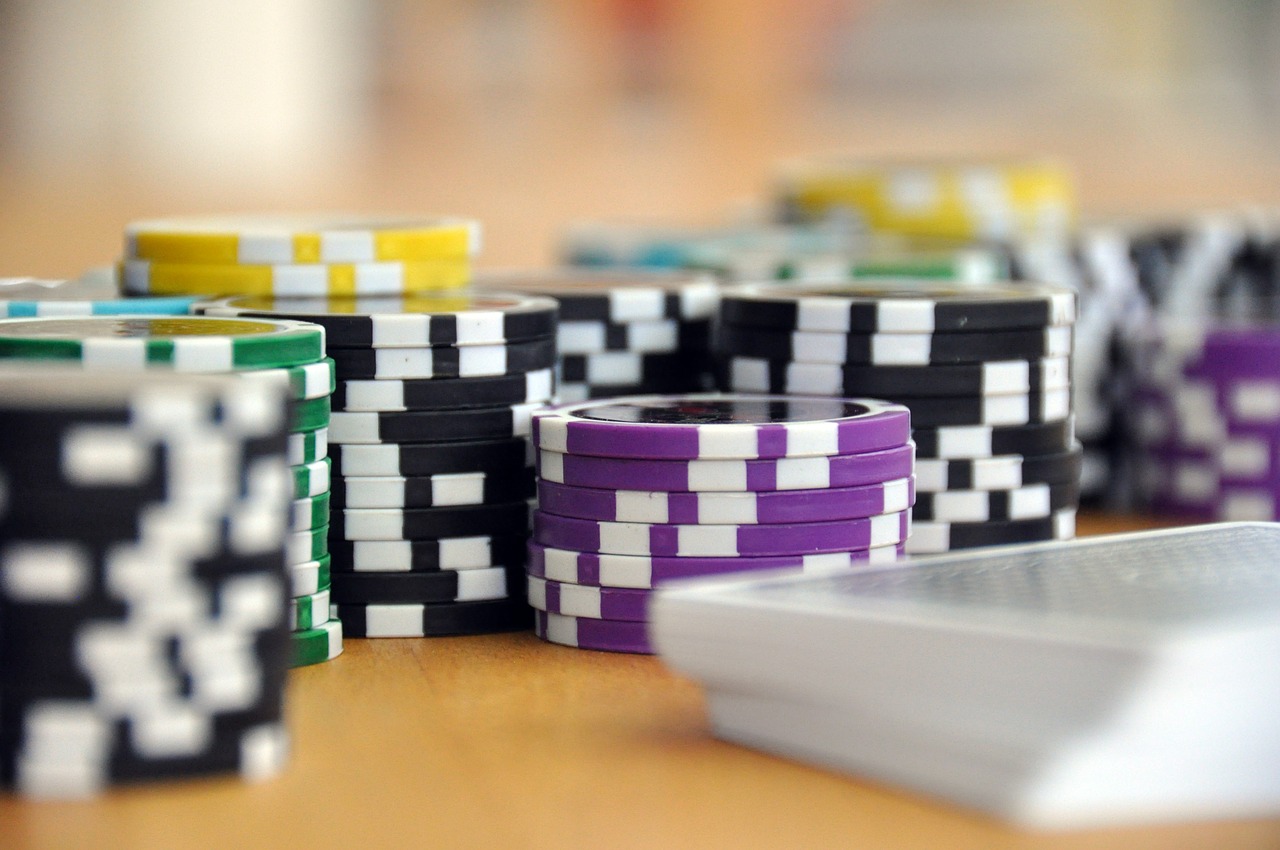 BetExposure: A Gambling SEO Agency that Understands Your Needs
Do you run a gambling website? Perhaps you run a betting affiliate site. If you have a low traffic problem, you've come to the right place. At BetExposure, we are excellent at one thing. And we do it diligently: SEO for gambling sites. Let's face it. You know what's ailing your online business. Maybe people are not finding your website. Your site might not be ranking for your preferred keywords. Or, you have little traffic coming to your site. Our job at Betex is to help gambling-related businesses rank at the top of Search Engine Result Pages (SERPs). More importantly, we can help you discover leads and grow your site's revenue dramatically.
Our SEO Services for Gambling Businesses
For years, we've been providing gambling search engine optimization for gambling websites through tried and tested strategies that have led to countless success stories. Below are our main services:
Keyword Research and Analysis
BetExposure is a company that understands the iGaming sector skillfully. We've been doing gambling SEO for more than five years. We have a database of hundreds of iGaming keywords and we can help you choose the best keywords for your site. Before then, our experts will analyze your website to discover your site's best-performing keywords. We'll also talk with you to determine the keywords you want to rank for. Additionally, we can analyze the best-performing keywords used by your site's closest competitors. This way, you will understand the keywords you should be targeting. To be clear, we use a combination of modern tools to customize a list of the best keywords for your site. Usually, we target medium and long-tail key phrases with a high volume of traffic. Keywords we can optimize to rank on the top spot of Google.
A technical audit is a health check for your website. It's a way to find out whether your site is structured properly and optimized to rank on Google. A comprehensive SEO audit requires a lot of technical skills. But don't worry. Doing betting SEO audits is our forte. We check the URL structure of your site, links, images, website structure, content, and meta descriptions. We also audit the site's speed and anything else that could be limiting the amount of traffic landing on your website. An SEO audit is important because it provides a starting point for running a successful SEO campaign.
SEO Strategy and Analytics
Every online business needs a roadmap showing its goals, strategies, and timeline for achieving them. Without a strategy for actualizing your goals, you risk not growing your business. We can help you create SEO goals for your betting business. Next, we will structure a strategy to help you meet these objectives. On the other hand, we can help you set up a Google Analytics account to help monitor your site's progress in SEO.
Link building is one of the biggest pain points for gambling websites. Truth be told, link building takes time and effort. Yet, it's incredibly necessary if you want to buy prime real estate on Google's SERPs. Our link-building service allows you to focus on your site's core activities. In turn, we can do the heavy lifting of finding authoritative backlinks for your website. How do we source backlinks? BetExposure is a white-hat gambling SEO agency. We would never source links that would harm your site's reputation. Worse—risk a penalty from Google. We use ethical ways to find links from the most authoritative sites in the industry.
Content Creation & Optimization
We work with a team of trained and experienced gambling content creators. Choose our agency to help you craft insightful, share-worthy iGaming articles. We could also edit and optimize existing content on your site. We have different gambling SEO packages to suit your content requirements. That's because we understand that informative, optimized content is one of the factors Google checks before optimizing a website. For clarity, quality content transcends error-free text and images. To Google, citation, titles, subtitles, internal links, and layout all matter. In other words, you need a good gambling SEO consultant to help you meet Google's idea of quality content.
If you want your website to dominate Google rankings, you have to nail both on-page and off-page SEO. The former describes changes made on your website to improve SERP rankings. The latter describes efforts done to grow your brand through social media and by partnering with other sites. Some gambling SEO companies are good at on-page SEO. Others know one or two things about off-page SEO. We can do both. In fact, we are really good at it. Check our numbers and testimonials for proof.Gambling search engine optimization takes comprehensive on-page and off-page efforts for it to work. You need good content, properly linked pages as well as mentions and backlinks from authoritative websites.
Why Hire BetExposure for Online Gambling SEO?
We have the data and testimonials to prove that our SEO tactics work. What's more, have:
Experience and Dedication
We've been offering SEO for online casinos for over five years. We've witnessed countless algorithm updates by Google. More importantly, we have helped dozens of gambling businesses grow traffic on their sites through our SEO techniques. Our success stories prove our dedication to providing betting SEO. On the other hand, our transparency and easy contact help us understand our clients better. That said, our leading experts are industry leaders who live and breathe SEO.
Communication and Results
We work to build close relationships with our clients. To achieve this, we are in close contact with them at every stage of their SEO journey. Normally, we provide someone to reach for all your inquiries. But we also make it easy to view the results we've achieved for your gambling business. If you have any contributions, we're open to communication and change.
SEO comes in two major types: White hat and black hat. We are a white hat SEO company because we believe in ethics and doing things the right way. In that same spirit, we are transparent about our strategies, resources, and abilities to meet your goals. At Betex, we are constantly finding ways to be better at providing ethical SEO for gambling sites. This honest approach to solving SEO problems is how we can grow traffic and sales for your business partners quickly.
Get a Free Casino SEO Report
Ready to grow your gambling website? Get your FREE casino report now.
Get Insights about your Website's Performance
Receive insights on why your website is struggling to attract traffic. Learn whether your website is optimized for the right keywords. Find out whether Google is crawling your webpages accordingly. More importantly, discover what you can do to help your website rank higher on Google. All this at no cost to you.
Discover why your competitors are Outranking you
Wondering why your competitors rank higher on Google for the same keywords you target? Our free gambling SEO report has all the answers you need to know. We'll conduct a competitor analysis to help you find out areas your competitors do better than you. Then we'll explain what you can do to outperform other gambling websites.
Receive Answers to your Questions
Whether you have general questions about SEO or want to know how we can help you, all you need is to communicate with us. Share your website and let us know about your questions. We'll answer your questions straight to the point in our casino report. And if you have more questions to ask, we are here for you!
Receive Actionable SEO Tips
In our gambling SEO report, we don't just tell you what you're not doing right. We also list tips to follow to fix the issues ailing your website. In other words, our free gambling SEO report is like a consultation with SEO experts. Because that's who we are! So, what are you waiting for? Share your website URL to receive your free gambling SEO report.
At Bet Exposure SEO Agency, we offer link building, content creation and comprehensive gambling SEO packages. Our plans are designed to help you reap the best possible ROI for your betting website. To give you an idea of how much it will cost you to acquire our services, take a look at our SEO packages:
In this gambling SEO package, we'll help you acquire quality backlinks for your website through a manual, ethical link building approach. We prioritize links from high Domain Authority websites to ensure your website ranks higher on Google.
Link Building and On-Page Content Creation
This a combo package that involves creating optimized on-page content and generating backlinks to help your content get visibility on Google. This SEO package also includes keyword analysis to ensure we create content that will grow your business. Whether you're looking for blog posts, How-to guides, listicles, infographics or general articles, you can trust our team to deliver insightful content for your website. As mentioned, this is a two-part package that also includes link building for your gambling or casino website.
Gambling Website's SEO Full Package
This is our most popular gambling SEO package. It gives you access to our comprehensive SEO services, from site auditing and keyword research to on-page content creation and link building. What's more, you receive SEO reports in our bi-weekly meetings to view our progress. Because this package includes both on-page and off-page SEO, we live nothing at chance in helping you get more traffic for your website.
SEO for Gambling Frequently Asked Questions
What is SEO?
SEO is short for Search Engine Optimization. It's the practice of improving a website's content, links, layout, structure, and speed so that it becomes more visible to potential customers.
How Does SEO for Gambling work?
SEO for gambling works by making changes to your website so that it ranks well for keywords related to gambling. It's a way to get people interested in your gambling content to come to your site instead of your competitor's sites.
How Much Does Gambling SEO Cost?
SEO is free. You can optimize your content and find links to grow your website. But it's technical, ever-changing, and time-consuming. This is where professional SEO comes into play. If you hire a gambling SEO consultant, you pay an agreed fee depending on the project. It can range from $100 to $5000 per month.
How Long Does Online Casino SEO Take?
The short answer is that it depends on your needs as a gambling business. If you want to rank for a low-volume, uncompetitive keyword, the project could take a few weeks. If you want to rank all the keywords on your site, it could take months.
Does SEO for Gambling Work?
SEO, when done correctly, works. It can elevate your website from no rank to the first page of Google. It can help you change your 100 visitors per month into 10,000 new guests. It also brings results, whether you're after leads or increasing sales.