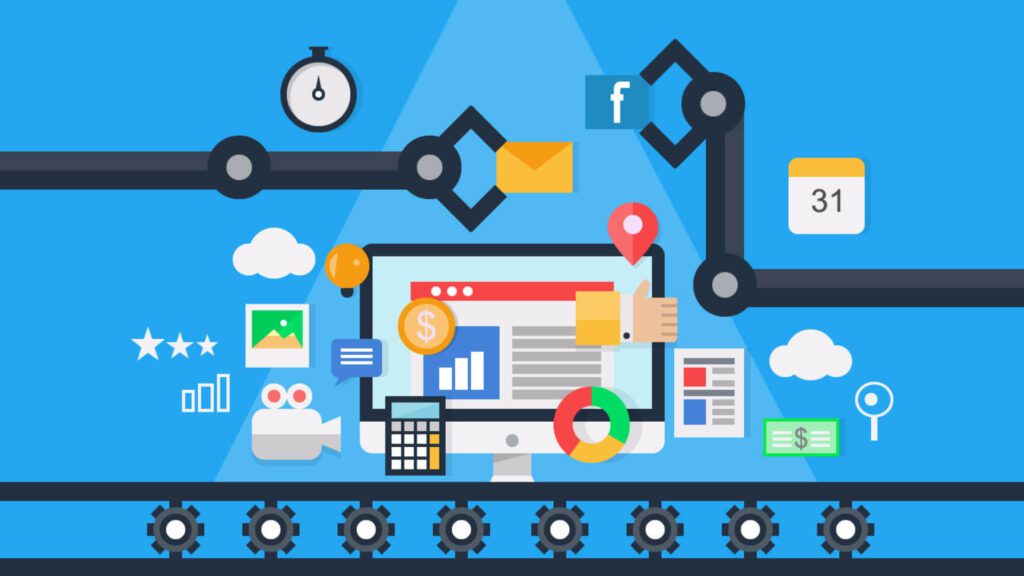 What is Marketing Automation?
The apparent uptake in use of technology to solve nearly all of our daily problems has found its way to business marketing. This begs the question, what is marketing automation? Marketing Automation refers to the use of technology to manage marketing processes and campaigns across multiple channels. This is mainly done to make marketing efforts more effective by streamlining them.
Businesses usually have many tasks to undertake in their day to day operations. Some of these tasks are often manual and repetitive which can be quite frustrating as they keep you from doing other meaningful tasks that have a bigger impact on the business. Marketing automation tools work to automate such marketing tasks with a very high level of efficiency by sending specific content to prospective leads based on their behavioral data. These marketing automation systems reach consumers via text, email, social media and the web. They make it possible to get better prospects by giving a diverse view of their behavior. With marketing automation it is also easier to merge sales and marketing goals and make the business more efficient.
What should you know about Marketing Automation?
Marketing automation applies the use of technology such as email marketing automation and social media marketing. To understand marketing automation, it is vital that marketers know how best to use such technology to promote their businesses. Email marketing automation gives marketers the ability to send out scheduled promotional emails to prospects and customers.
Guide to Marketing Automation
Write a general guide from reference websites and write in steps.
Having understood what marketing automation entails, it is vital that you get acquainted with the process. The step by step guide below briefly looks at this process.
Start by identifying and focusing on your users' needs and using them to determine your performance metrics
Come up with a visual representation of your customers experience with your business across multiple channels to get a view into their perspective and perception of your business.
The final step entails the actual automation of your marketing activities based on the deductions made in the steps above
What are the benefits of Marketing Automation?
The benefits of using an automation marketing solution include:
Marketing automation makes it possible to track their contacts or consumers easily across multiple channels and be able to deliver marketing messages to them in time.
By automating their regular marketing tasks, such as setting up campaigns with customized messages and auto responses, businesses are able to save valuable time and resources which can be used more productively elsewhere.
The resulting in flow of information makes it easy for businesses to tailor and improve their interactions with consumers thereby fostering good relationships
An automated marketing system ensures consistency as seen with the timely social media postings and follow ups on consumer replies
Given the automated nature of these marketing systems it is easy to generate detailed reports with graphs and statistics which can then be analyzed and shared with other departments
Businesses that use marketing automation have been proven to be able to seamlessly merge their sales and marketing goals which has resulted in quite profitable business endeavors.
Some of the drawbacks you may encounter with marketing automation services include:
The implementation of this technology may be a costly venture
In some cases, email marketing automation may lead to over messaging which can be off-putting for prospects
How do you start with Marketing Automation
To get started with Marketing Automation, it is advisable that you:
Research campaign ideas and determine which best suits your business.
Determine what kind of customer data you will be collecting and where from. This is called coming up with a Customer Relationship Management solution (CRM).
Determine the most appropriate marketing automation software for you based on need and budget.
Integrate your selected system with your CRM
Import your contact data
Setup viable email templates and start reaching out to prospects.
Run your first campaign and measure the collected results
Conclusion
Marketing automation is being widely adopted as an effective way to competitively drive marketing efforts. It is no longer a luxury for businesses but is slowly becoming a necessity.