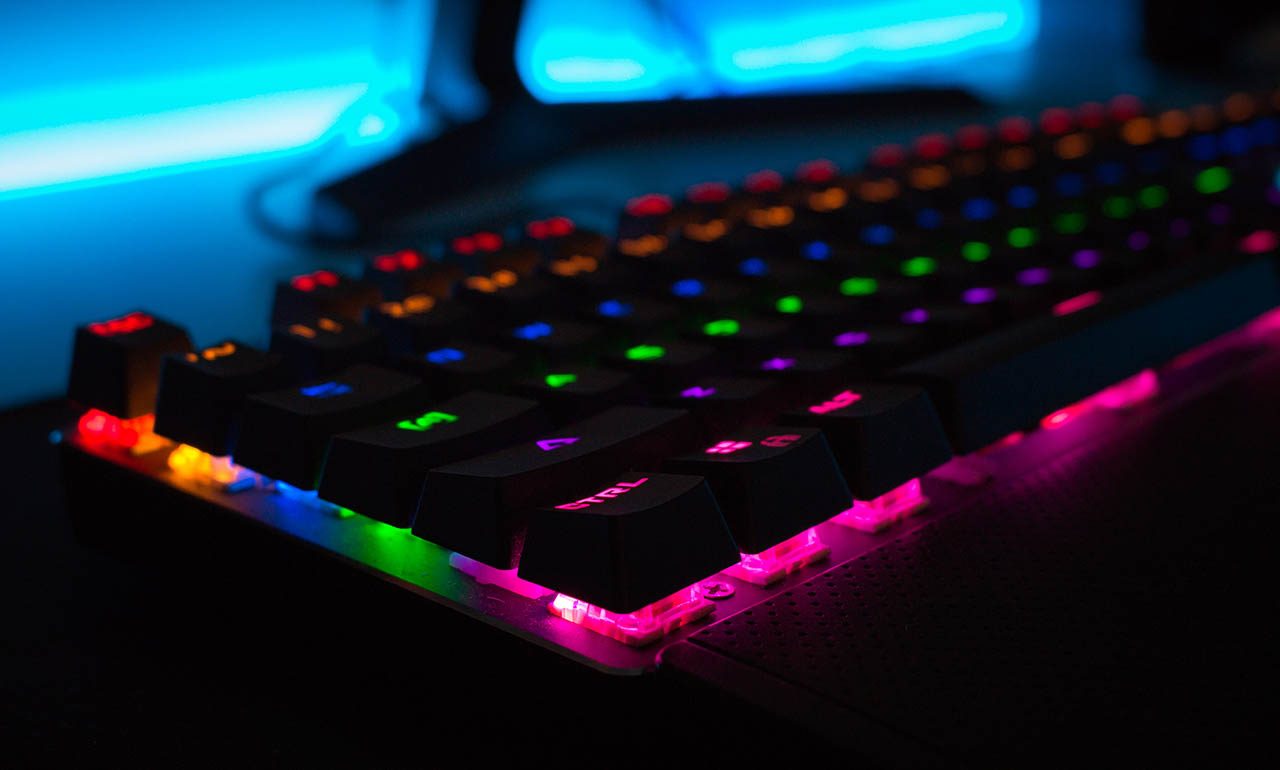 The online gaming industry is growing rapidly. By 2028, the sector will be worth more than $114 billion. This is good news for you if you own an iGaming website. However, that's only if your online gaming business is optimized for SEO. SEO stands for Search Engine Optimization. It is a practice that helps website owners acquire more traffic and leads from search engines like Google and Bing. Do you need SEO for gaming sites? You do and these are the reasons.
Casino's SEO is a Business Investment
SEO has an average ROI of 275% or $2.75 for every $1 invested. If you work with a leading iGaming SEO consultant, the ROI could rise to 748%. To provide some context, a study by Nielsen Analytic estimates that paid advertising has an ROI of just 9%. The reason SEO has such an impressive return on investment is that it involves optimizing your entire website for long-term success. SEO practitioners audit your entire site to discover issues that could be reducing your growth as a gaming business.
SEO for iGaming Attracts Quality Traffic
One of the main objectives of SEO for iGaming sites is to increase quality traffic. SEO achieves this goal by optimizing a site's content to provide the kind of insightful information people interested in gaming are looking for. Let's say you own an online gambling affiliate website that promotes new casino sites. You can hire an SEO gaming agency to help promote your content to people looking for new casino sites. In other words, SEO helps you find the types of people you want to visit your website. These people are more likely to become successful affiliates—AKA—more money for you.
SEO Improves The Gaming Business Credibility
SEO can help improve the credibility and trustworthiness of a business. That's because nearly 90% of Internet users only trust the websites ranked on the first page of Google. People assume that sites ranking on the top page of Google are legitimate, secure, and credible. When you think about it, this assumption is not wrong. Google looks at more than 200 elements before ranking a site. A site needs to be secure, fast, informative, and optimized for it to earn prime real estate on Google's first page. As already mentioned, sites on the first section of Google earn 90% of traffic.
SEO is Important for the Buying Cycle
Up to 80% of people conduct online research before purchasing anything. In the gaming space, people will usually research different games, how to bet, and the best gambling sites. Then they choose where to spend their money. SEO for gaming websites can help you attract people conducting gaming-related research. To expound more, a consultant can help you determine the best keywords to target.They could also help you publish insightful content that answers user intent. In turn, you can convince your website guests to bet at sites you recommend. If you're a casino, you can persuade them to spend money on your platform.
Now that you understand the importance of SEO for gaming sites, you're probably wondering how to get started. Good news: BetExposure is an authoritative gambling SEO agency. With our SEO gaming services, you get a tailored strategy, the latest technology, and an authoritative team trained to drive quality traffic and sales for your online business. We provide comprehensive SEO services to online gambling businesses. These services include:
As an iGaming business, you ought to have a targeted audience. It could be sports bettors, casino players, bingo lovers, or poker fans. Keyword research can help you discover what your targeted audience is interested in and how they search for this information. At BetExposure, we can conduct keyword research for you to discover the most popular keywords in your niche. We can also analyze your competitors to determine the best-performing keywords. Then we can find ways to add value to your content so that you outrank them. For clarity, we focus on high-volume keywords with little or moderate competition. This makes it easier to rank on Google and also capture your targeted market.
SEO optimization can only succeed if it begins with an audit by an experienced iGaming SEO consultant. Luckily, we have the team and resources need to provide a comprehensive audit for all gaming sites. What does an SEO audit comprise? It involves learning about your domain name, age, and history. It also includes exploring your site to ensure its content is indexed properly and regularly crawled by Google. Crucially, a good audit has to check on-page and off-page website problems. We're talking about examining your site's content to ensure it's informative. We also check the headlines, images, and meta tags. Basically, an SEO audit is like a health checkup. We look at issues that might be slowing down your site or reducing user experience. What's more, we check issues that contribute to a low rank on Google.
Also known as on-site SEO, this service involves optimizing your website for marketing success. It starts with optimizing the keywords and content. Proper keywords help bring the right audience to your website. However, people coming to your site need to find quality, insightful content for them to hang around. Informative content can also convert website visitors to regular readers of your content. Better yet, it can convert strangers to customers.Good on-page SEO for gaming websites is not complete without meta titles and meta description optimization. What's more, it involves the use of visual assets like images, infographics, and videos where appropriate. Another important element of on-page SEO is site speed. More than 50% of Internet users exit a site if it takes longer than three seconds to load. Speed and proper link integration are also two of the biggest factors Google uses in ranking sites.
Off-page SEO is all about marketing your website to third-party platforms like social media, YouTube, and other websites you don't own. Our team of off-page SEO experts can help you add authority to your iGaming site through these services. First, we offer link building. We can get your relevant links from authoritative sites to earn Google's trust. We can also optimize your social media pages to help generate additional traffic to your website.We also work with online gaming podcasts, blogs, and YouTube channels. These networks can get the word out there about your online gambling business. Brand building not only creates awareness but could also earn you traffic and sales.
Content Creation and Optimization
Quality content is at the heart of every successful SEO project. Valuable content can help your iGaming business reach a massive audience. Yet, not everyone is skilled at doing it right. Work with us to create online gaming content optimized with your preferred keywords. We promise original, detailed, and insightful information that could tenfold your website traffic and sales. In case you're wondering, good content attracts and keeps readers glued to your website. It also earns backlinks and drives social engagement. When doubled with technical SEO optimization, quality content can provide much better ROI than any other marketing alternative.
Increase Traffic and Revenue with BetExposure
BetExposure is a leading online gaming SEO agency. We provide extensive SEO services to help iGaming businesses attract a large audience and maximize their sales. Contact us to analyze your website and determine how to grow your business.
SEO for Gaming Frequently Asked Questions
What is SEO for Gaming Websites?
SEO for gaming is the process of optimizing gaming websites so that their content ranks on the top pages of search engines like Google. Increasing a site's visibility on Google attracts a larger volume of traffic and leads.
How Long will it Take to Increase Traffic on my Website with SEO?
It takes SEO an average of three to six months to help grow your website's traffic. It might take a year or more to completely dominate the gaming niche for keywords you want.
If I Start SEO, Should I Stop Doing PPC Advertising?
Whether you combine SEO with online adverts will depend on your niche and your business goals. It will also depend on the competitiveness of your preferred keywords. If you already have a budget for PPC adverts, you can continue advertising while optimizing your site for SEO. The benefit will be fast growth for your gaming website.
Do You Offer a Guarantee to Rank My Keywords with SEO?
No ethical gaming SEO agency can guarantee to rank your website and keywords on the first page of Google. That's because the search engine is always changing its ranking algorithms. That said, you should still perform SEO for your gaming website. SEO has a proven track record of helping sites grow their traffic and sales.